UNI-Interlocked Steel Roof Truss System

UNI-Interlocked Steel Roof Truss System is a complete roofing solution made of high tensile cold formed trusses and supplementary structures. Trusses are fully computer designed from layout to final engineering; ensure maximum safety, durability and cost-effectiveness. UNI-Interlocked Steel Roof Truss System can be integrated with all structural materials to provide an excellent structural roof system in excess of 80 feet.
Benefits:

Cost effective
Stable supply of cold-formed section means little fluctuation in price. Besides, saves time-consuming and costly design work for the design.

Consistency and accuracy of Boxed profile
Close tolerances compare to other complicated shape. Sturdy boxed profile provides better torsional buckling resistance compare to other open profile.

High strength to weight ratio
Interlocked boxed section extremely light but strong due to high tensile strength of 550 Mpa.

Pest resistance
Totally resistant to pest infestations. No chemical treatment necessary for the life of the product.

Environmental friendly
Completely eliminates the need for timber (=Tree) and 100 % recyclable.

Design flexibility
Create nearly any design you can imagine. Multiple product dimensions and thickness of section profiles gives the builder greater flexibility in determining cost-effective framing solutions. Compatibility tested with nearly all decking and roofing system.
Added fire safety
Sections are 100% non-combustible by definition, improving fire safety in compliance with BS 476 Part 6 & 7.

Easy to install / saves labour
Lightweight steel allows for ground-assembly before raising the pre-built structures onto final position through use of a crane. Cut-to-length material reduces in-field cutting and waste up to 85 percent, thus makes for easier on-site handling.
Improved construction quality
Galvanised Iron section are corrosion resistant and dimensionally stable, no warp, split, rot, settle or attract termites.

Products & Accessories:

Material Specification:
Steel Grade:
JIS 3302 : SGC 570 or SGC 440(thk

≥

1.2mm),AS 1397-1993
Yield Stress:
550 Mpa Minimum or 400 Mpa Minimum (thk

≥

1.2mm)
Coating:
Galvanized Iron (GI) or Zincalume
Coating Mass(g/m²):
Z12~Z27(120~275) or AZ 150 (150)
Section Properties:
Typical Connecting Details: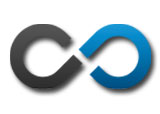 Typical Connecting Details
Simulation Video:

Project Reference:

View More
Download our brochure:

Go Back
Back to Top